Mobile Website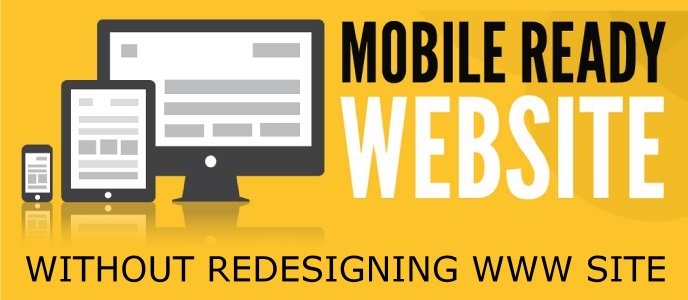 Get a m-dot mobile friendly website without redesigning your existing website
A Mobile Website is a 'responsive' version of a normal website. It has more-or-less the same content, but:
Is designed to load quicker and display content differently on different devices such as phones tablets & even televisions
Has a touch friendly system of navigation - think tap & swipe instead of point & click
Takes advantage of specific device capabilities like GPS for map location & directions and camera for scanning QR Codes and, soon, augmented reality
Has its own distinct URL in the format of m.domain.com
---
Overview
You need a Mobile Website to serve your web content in a format that will display correctly on mobile devices. It can be very frustrating to navigate your current website on a phone or tablet.
More importantly, if your website uses Flash, it will not display at all on many phones and tablets, including the very popular iPhone and iPad.
You should invest in a Mobile Website to address these issues, so that the most important and affluent of your visitors get the best possible experience when they visit your website using any device.
Getting a Mobile Website developed by us is quick and easy.
Since your existing website already has most of the content you want to show the world, your involvement in creating a Mobile Website will be minimal, compared to the effort you had to put in for your normal website.
We will reuse the content in your existing website, reducing and compressing graphics and summarizing the text, if necessary, and have your Mobile Website ready very quickly.
It takes about one week to make a Mobile Website: all we need from you is the URL of your existing website.
Call us today to get started!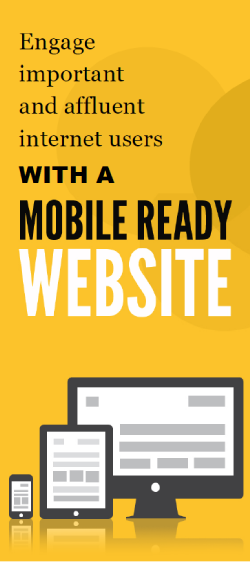 ---
Features
| | |
| --- | --- |
| Calendar | Events & activities conducted by your organization |
| News | News, announcements, special offers & discounts |
| Photos | Photos from your account on Flickr & Picasa |
| Social | Your organization's updates from Facebook & Twitter |
| Video | Video from your organization's YouTube channel(s) |
| About Us | Content from the 'About Us', 'Mission & Vision', 'Company Profile' and 'History' pages of your website |
| Contact Us | Your postal address, phone and fax numbers, email addresses, feedback form and location on map with directions |
| Product / Service | Content from the product and service pages of your website |
| Feedback & Mailing List | Form for feedback & to subscribe to your mailing list / newsletter |
| Directory | List of people along with their postal address, phone numbers and email addresses, for visitors to view and search |
| Links | Links to files & other resources on your website or on the net |
Pricing
| | |
| --- | --- |
| Item | Charges |
| Setup | Rs. 50,000 one time |
| Monthly maintenance and support | Rs. 1,000 monthly recurring |
---
Free Trial
Fill the form to try a mobile friendly website
free for 30 days
Marketing automation news, resources & links